Since its beginnings over a year ago, Raleigh Bike Polo has grown. It's grown a lot. The first polo games were born at a downtown parking deck with 5-7 people. Now the weekly practice regularly has 20 or 30 people and the club has over 140 followers online. They host community picnics and attract out of town bicyclists to events both small and large.  Despite their success, founder Michelle Willcox says the group has been searching for a home the "entire time Raleigh Bike Polo has been in existence."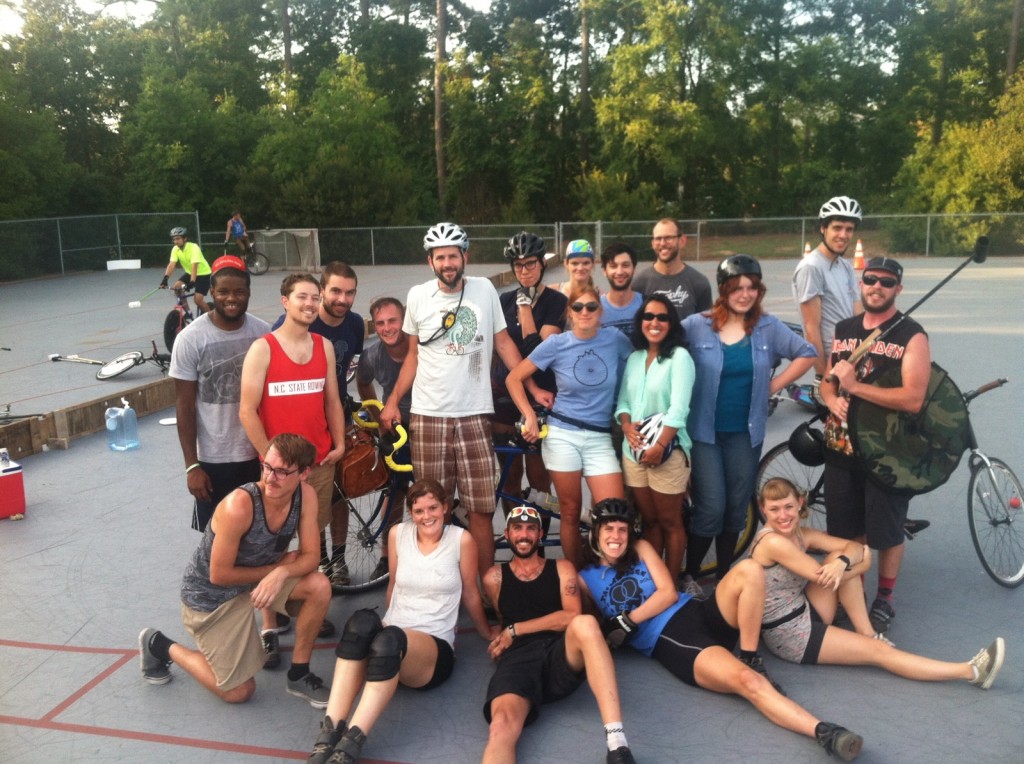 SUPPORT RALEIGH BIKE POLO
Action:
 Attend Raleigh Parks and Recreation Advisory Committee meeting
NOTE THIS ACTION IS NOW CANCELLED DUE TO AN ARRANGEMENT BEING WORKED OUT BETWEEN RALEIGH PARKS AND RECREATION AND RALEIGH BIKE POLO TO USE THE COURTS.  WE'LL KEEP YOU POSTED!
Time:
Ride:
Bring: Your bike helmet to show yourself as a member of Raleigh's burgeoning bicycle community and to show support for Raleigh Bike Polo. 
Continue reading The search for a home: Raleigh Bike Polo's journey →