The heat is finally beginning to break, and we're happy to welcome September and the start of Fall! There are a ton of ways you can get out and take advantage of the beautiful weather this month!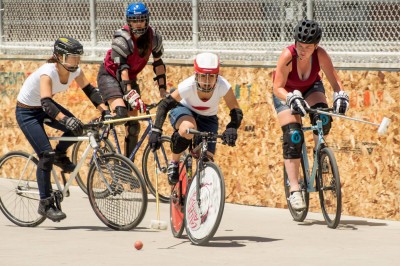 Get started on Friday, September 15th with SparkCon in downtown Raleigh! Our friends from Raleigh Bike Polo will be giving demonstrations on Fayetteville Street just North of Hargett St from 11am to 2pm. Can't make it on Friday? They'll be at it again Saturday, September 16th, same polo time, same polo place.
We'll be starting off the weekend with  the Southeast Raleigh Empowerment Fair on Saturday, September 16th from 10am to 2pm at John Chavis Memorial Park. This community event is sponsored by The Friends Committee to connect Raleigh citizens with the resources that can help to improve their quality of life. We're looking for volunteers to help us with bike commuter and bike repair demos. Sign up here to help, and email molly@oaksandspokes.com if you have questions.
Cross is here! Come out and cheer on your friends or race for glory at the 2017 Berger Hardware Bikes Cross Central NC race series. This weekend's races will be at Stony Creek Park in Goldsboro.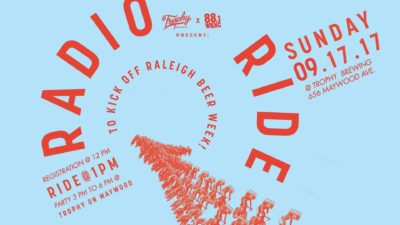 The third annual Radio Ride is just around the corner! Join us on Sunday, September 17th for a fun alley cat fundraiser for the NC State student-run radio station, WKNC 88.1. Registration will open at 12 pm at Trophy Maywood and the ride begins at 1 pm. Riders will receive a set of clues for various checkpoints and should expect to bike between 15 and 20 miles. Stick around after the competition to enjoy local music (Debonzo Brothers, propersleep, Blue Cactus and Stray Local) and a beer festival at Trophy to kick off Raleigh Beer Week! Pre-register and find more information on the WKNC website.
Bike events aren't the only way you can be involved in Raleigh's growing cycling community!
The Bicycle and Pedestrian Advisory Commission (BPAC) will meet next on Monday, September 18th at 6pm at the Raleigh Municipal Building in the City Council Chamber (222 W. Hargett Street). If you want to get in the know of all things bike related in Raleigh, join some of our advocacy committee members at the meeting!
Have you heard about the potential I-440 Bikeway? Wake County Commissioner Sig Hutchinson was recently successful in adding this to a list of projects to be evaluated for funding. The Bikeway would enable bike and pedestrian connections from Cary, Raleigh, and Morrisville to RTP, as well as to many of the area's major greenways. It would also serve as a vital connection to the RDU Forest trail system, RDU Airport, and Umstead State Park. You can help make this dream a reality by submitting your comments to Capital Area Metropolitan Planning Organization (CAMPO) by September 20th.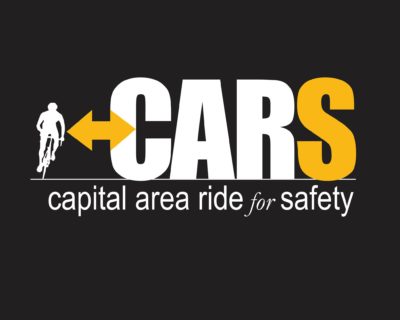 Every year in NC there are many crashes involving bicyclists and pedestrians resulting in injuries and fatalities. To encourage safe cycling and promote positive interactions between people on bikes and people in cars, various organizations have once again joined forces to host the Capital Area Ride for Safety (CARS) on Sunday, September 24th. The ride will start at Wakefield High School at 9am with a 14 mile one-way route to Halifax Mall or a 28-mile loop with assistance by RPD along the way, followed by refreshments and comments from local officials and safety experts in Halifax Mall. We hope to see you there!
Until next time, thank you for riding your bike!