Oaks and Spokes wants to say Happy Friday.
Thank you for riding your bicycle.  You're awesome, #BikeRaleigh.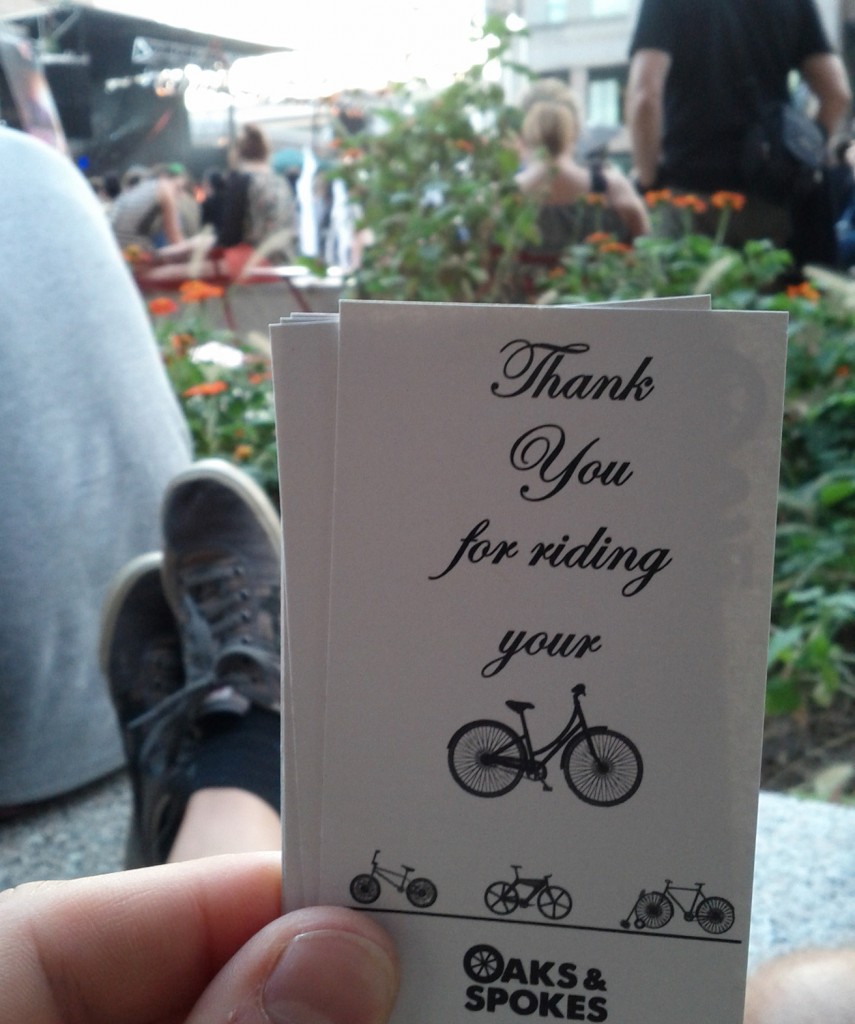 This photo is from Hopscotch 2013 where the Oaks and Spokes street team gave a little 'thank you' to everyone who biked to the shows on Saturday.  You make  Raleigh a better place to live.  Thanks!