With the fall season fast approaching, there are several special opportunities geared at experiencing some off-road riding in or within spitting distance of Raleigh.  These three upcoming events are a special off-road treat for Raleighite: Cyclocross Movie Night to get yourself oriented to the sport, Spring Hill Cyclocross Series at Dorothea Dix, and the Crabtree Dirt Jam which is sure to impress or inspire with a day of bmx jumps.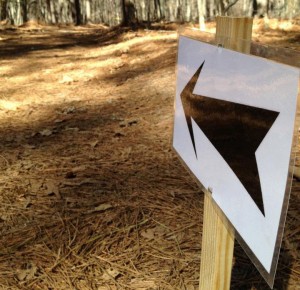 Cyclocross Movie Night
While not exactly an off-road event, those interested in doing cyclocross at the Spring Hill Cyclocross Series may want to learn more and interact with others who are going to be riding this season.  The flick, "Transition: An American Cyclo-Cross Season" starts at 7:30. Bring lights and a lock and join the crew afterward for some pints at the London Bridge Pub.
Location: Oak City Cycling Project
Get more information an updates by viewing the FB Event.
Spring Hill Cyclocross Series (@Dorothea Dix)
It doesn't get much closer to Raleigh than this.  If you're a newbie, get there at 9:15AM to start off the day with a 30 minute skills clinic which costs $5.  From there, the day is jam-packed. General races begin at 10AM and go until the pros finish around 2:30PM.
Beginners are welcome — if you're new, you'll be placed in the highest Category.  For women this is Cat4 at 10AM and men this is Cat4/5 at 10:45 AM.  Each of these races last 30 minutes and is a mixture of different types of terrain.  We've seen a variety of bikes out there – road bikes, cyclocross bikes, and mountain bikes.  My coworker rides it with a single gear.
After the general races is a kids event at 1PM.  The pros go on at 1:30.
Location: Spring Hill Campus, Dorothea Dix, Raleigh
Preregister here.  Keep an eye on BHB Bicycles FB Page for updates and witty banter.
 Crabtree Dirt Jam
Triangle Off-Road Cyclists (TORC) are excited about fall and have put together a party of flying bicycles out in the woods.  A beginner clinic happens in the morning at 10AM and the jumps open up following the clinic starting at noon.  There are two jump lines during the "Jam" — beginner dirt jumps (for anyone).  They are small tabletop jumps that you can ride over without jumping.  The other line is  advanced jumps pro bmx'rs and experienced riders (for anyone to spectate).  The advanced jumps have a gap between them so you have to jump.  There'll be a balance bike race from 1-2pm for the little ones.
This event is free but helmets are required.  TORC encourages new riders to come. This event is on the trail, so mountain bikers can just swing by and take it all in.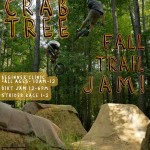 Beginner Clinic, For all ages: 10AM-12,
Dirt Jam at the Jumps: 12-6PM,
Strider Bike Race: 1-2PM
Location: Lake Crabtree County Park at the jumps
Keep your eye on the event FB Page for more information and watch this promo video for the event to see what this dirt jumping is all about and get excited: