Bicyclists travel at about 12-15mph.  We're not inside a glass bubble.  We cover a lot of ground and are able to see, smell, and hear the things that happen around us.  We notice the day-to-day changes with relative ease on our morning commutes or afternoon rambles on the greenway.  We're sure to see maintenance issues as our rubber tires roll.  It's not that issue reporting falls to bicyclists alone, but we are driving the perfect vehicle for making sure that things are up to snuff in Raleigh.
What is See Click Fix?
This is the platform that the City of Raleigh encourages residents to use for reporting non-emergency issue in their neighborhood.  Read on and you will see how quick and easy it is to use if you spot a problem.
What issues should I report?
It's a way to report the gaping potholes, cars parked in the bike lane, shoulder debris, man-eating sewer grates, broken signals, and all of the other issues that you might encounter on your day-to-day in this ever-changing city landscape.  Another important thing you should know is to ALWAYS report near misses with vehicles [Link to source].  There is currently no system for tracking individuals who are "almost hit" or "buzzed" by a motor vehicle.  This is important information when the city is building a case for making certain bicycle or pedestrian improvements.  If there's an unsafe situation out there, create a ticket!
How do I create a ticket?
To report an issue, just go to the Raleigh's See Click Fix on the web or access the interface via their mobile app.  We recommend spending a few minutes combing the site to see the map features and reading through the other issues that are there.  You can vote on issues that you think are most important and put additional comments down.
Then what happens?
The ticket gets sent to a department within the city that should handle your request.  People may vote on your issue if they think it's important for it to get fixed or may place additional comments.  If it is a simple issue, the ticket gets referred to a department within the city and staff can respond very quickly.  The ticket will be closed when the issue is fixed.  In many instances they may decide to address only part of a problem, or may close it without fixing it for a variety of reasons.
Since many streets are owned by NCDOT, they may refer you to NCDOT.  Unfortunately NCDOT doesn't have a similar system for reporting issues so if you have a serious concern out there, Oaks and Spokes would be happy to assist you with running your issue up the flag pole.   If city staff that responds to your See Click Fix ticket doesn't point you in the right direction,  Just holler at us at info@oaksandspokes.com.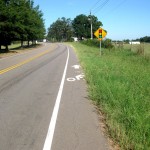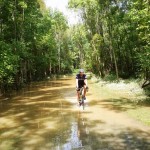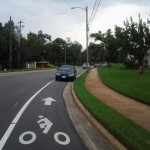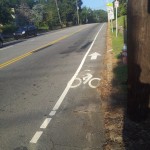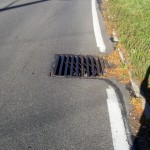 Here's a screenshot showing the first step: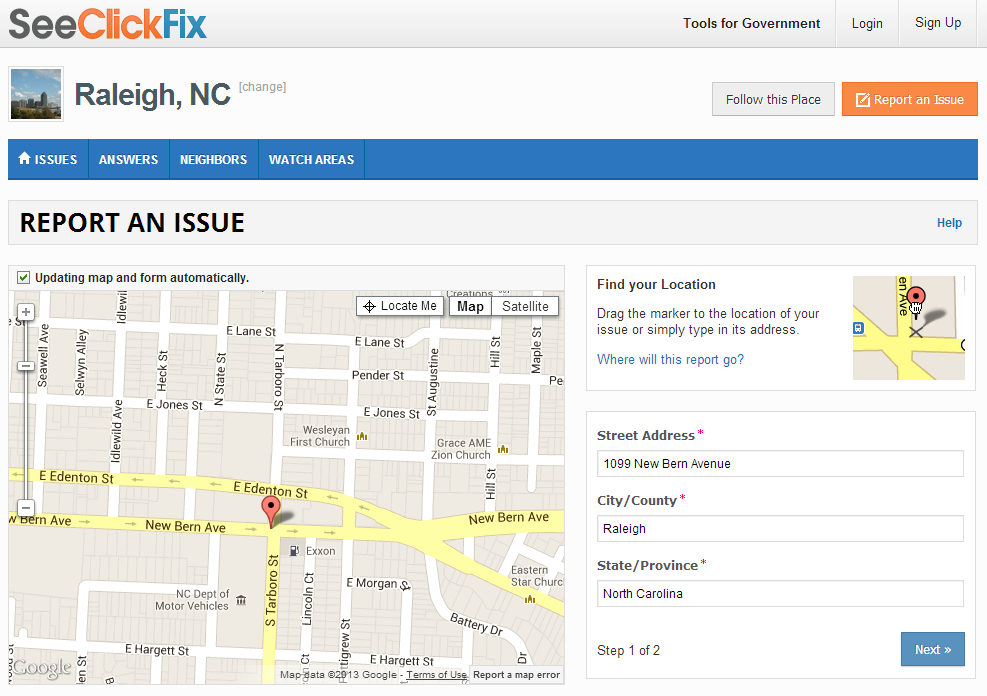 Screenshot of the second step: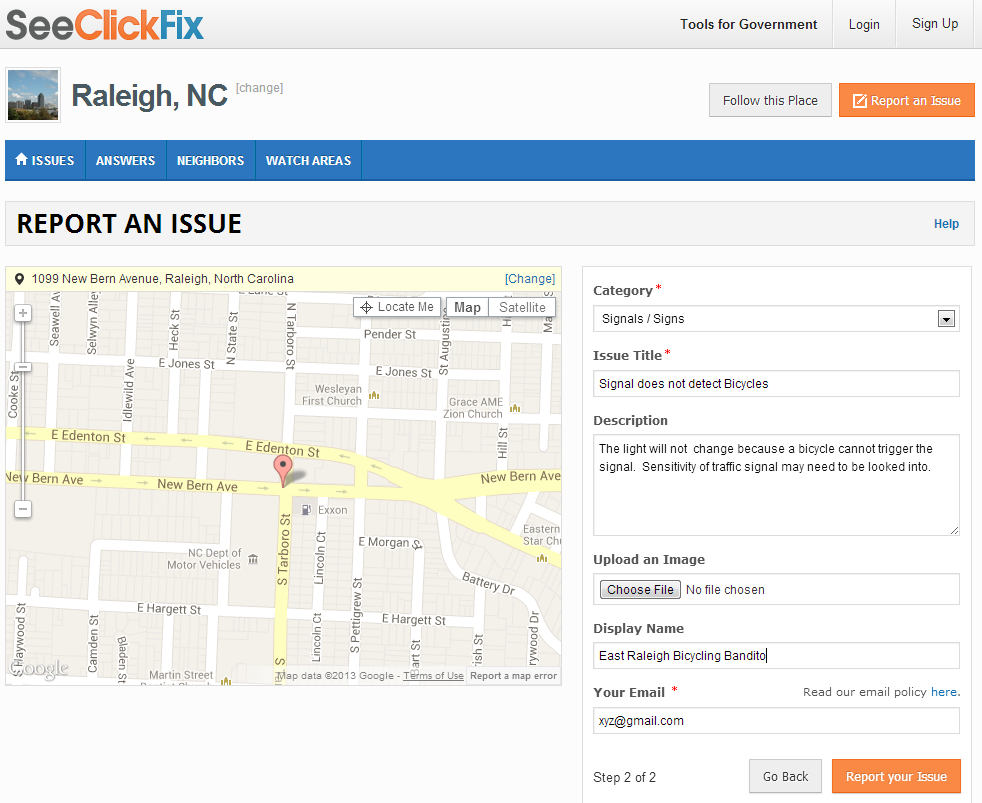 What you shouldn't report.
If your neighbors forgot to take in their trash, this is not your venue to be passive aggressive.  You really should just walk over and tell them what really bothers you.  If you find something generally annoying, don't open a ticket.  If it's within your own power to go out and correct the problem, like picking up some trash at the bus stop, just take care of it, pat yourself on the back, and save our city some bone$.
Limitations.
In Lockwood where I live, (the area around King Charles and Glascock) we had an issue where citizens requested a four-way stop and via the comments had also requested improvements to pedestrian crossings at an intersection.  Well, we got the motor vehicle improvements but there was no change the pedestrian situation, despite a plethora of requests and comments.  From this I've learned that the city responds to the actual ticket but I'm not sure they take the comments into consideration.  Make sure you make your ticket detailed and be sure to emphasize bicycle or pedestrian improvements or create a separate ticket if there are multiple items at one location.
It can be an unfair world out there.  We've certainly seen staff pick and choose what is important to send up the flagpole when similar issues are raised.  In one instance, curb ramps were successfully installed near a greenway crossing on Raleigh Boulevard within 30 days of the request.  When similar requests were made a few blocks away on the same road where I've seen a woman using her wheelchair in the travel lanes where she can't get up the curb, the response was that the curb ramps get installed with resurfacing.  We're ok with the cherry picking as we realize you can't make every improvement that's requested right away, but there needs to be consistency.
Things we've learned:  The system isn't perfect and it won't get you everything you want but it does keep track of issues, including those that are recurring or potentially dangerous.
See Click Fix is a way to report and document hazards, safety, and maintenance issues in Raleigh.  Over time, you will see changes.  Empower yourself and use it!