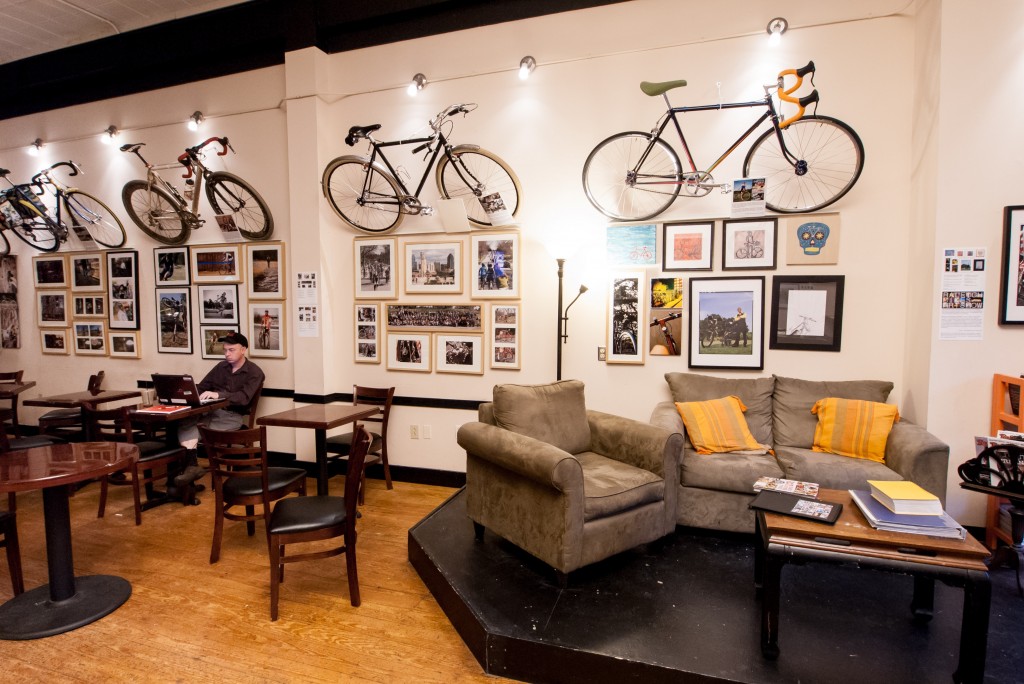 The bicycle is a beautiful thing, and we're not the only ones who think so!
The 2nd Annual Raleigh Bikes Art Show will premiere on Friday March 1st at the Benelux Cafe in Downtown City Market. The show will feature bike related paintings, photos, sketches, prints, crafts and more (even custom made bike frames!) from local artists and will last throughout the month of March. Ride on down to City Market for the premiere on March 1st or ride with the First Friday Bike Group!
The show premiere will also feature live music from The Debonzo Brothers in the streets of City Market and tasty New Belgium beers on tap!

Are you a Bike Artist?
We'll be accepting submissions for the show through February 15th 20th! Email the details of your work (media, dimensions, price, etc) and a photo if you have it to: bikeart@oaksandspokes.com We're really looking for variety this year, so don't hesitate to send us whatever you've got! Share our Call for Artists Flyer with your friends!
Contact
Sam Bennett: bikeart@oaksandspokes.com
Lauren Ramsey: lauren@oaksandspokes.com
Here are some photos from last year's event: