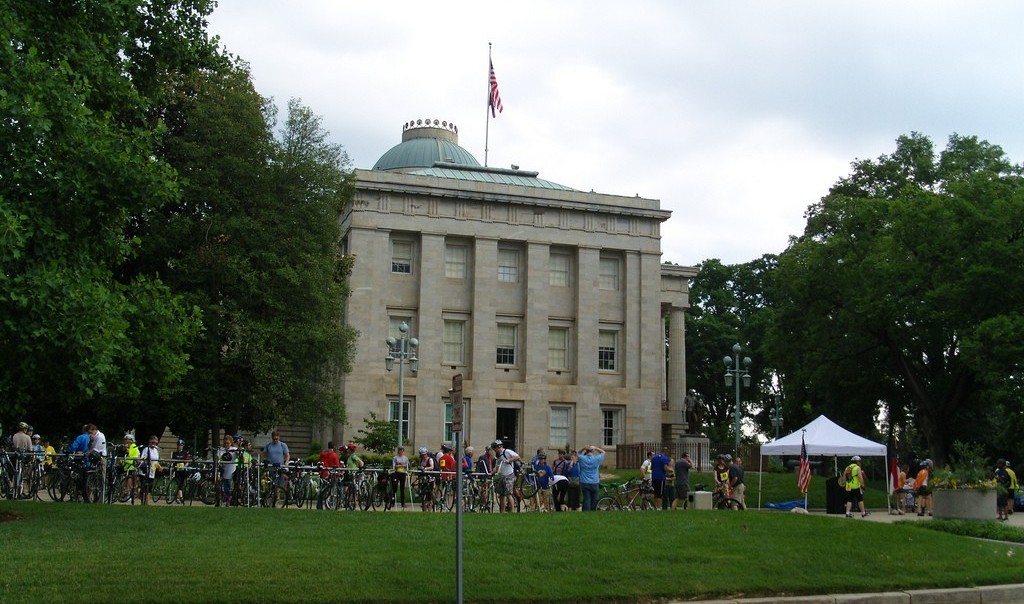 NC Rides to the Capitol
Join cyclist advocates downtown on Saturday March 9th for a show of support for better treatment of cyclists and pedestrians on the road, in the law and in transportation policy. A legislative and policy agenda summit meeting hosted by the North Carolina Active Transportation Alliance will be followed by a bike ride and a walk starting at the Bicentennial Mall at the museums of History and Natural Sciences. The five mile ride through the historic Oakwood neighborhood and back into downtown Raleigh will proceed at a slow to moderate pace suitable for all experience levels.
See the bike route on Google Maps.  Download the cue sheet and map suitable for printing.
Event Schedule
10:00 – 11:30 a.m. Legislative and Policy Agenda Summit (pre-registration required)
11:30 a.m. – 12:15 p.m. Bike ride and walk (departing from Bicentennial Mall)
12:15 p.m – 12:30 p.m. Meet with public officials at the Capitol
Contact: input@ncactive.org