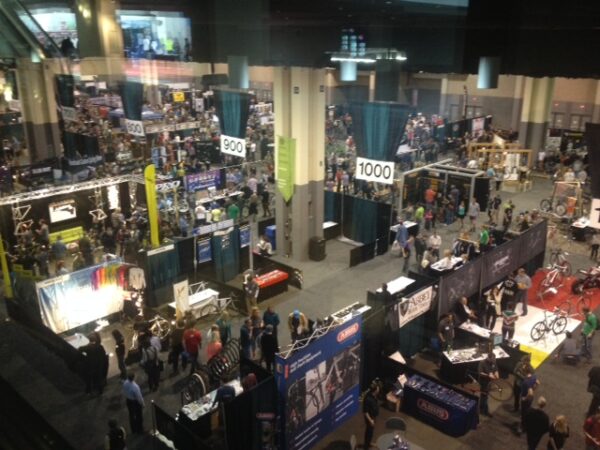 This isn't the type of event that we would normally cover, but I'm here at the North American Handmade Bike Show in Charlotte, NC this weekend with Oak City Cycling Project. In addition to drooling over custom builds and new tech, I have the opportunity to check out some of the bike infrastructure in Charlotte and do a little riding around town. I'll have a follow up post with my thoughts on riding in Charlotte, but until then jump past the break to check out a few cool things I've found so far.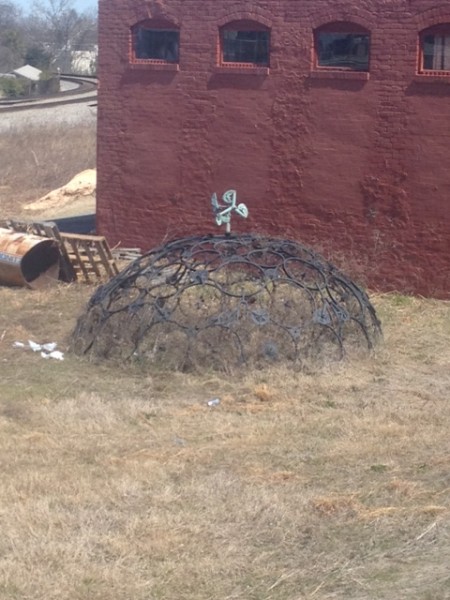 We took the Amtrak down to Charlotte, bringing our bikes with us. Did you know that it's free to bring your bike on the Amtrak? It's a great way to explore new cities on bike without having to worry about riding all the way back home. Plus, you get to see some really cool sides to rural North Carolina…take this sculpture made of old wheels, cranks, and forks, for instance.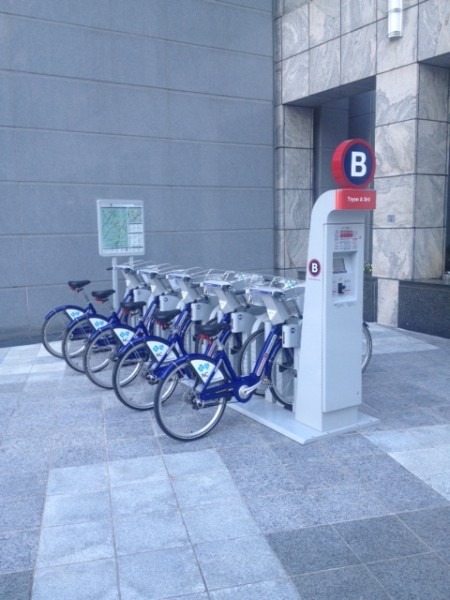 The Queen City has a bike share, with stations located all over town. In the coming weeks, the City of Raleigh will be discussing and planning the development of our own bike share program. Would you use a bike share around town? Where would you like to see the stations located? Come out and share your opinion at the #BikeRaleigh Public Forum on Thursday, April 10th in City Market.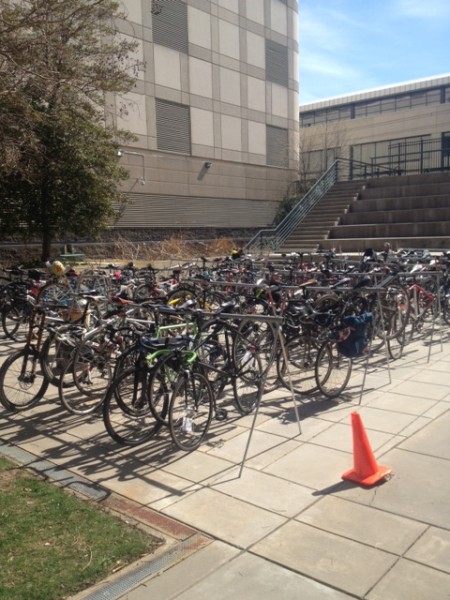 In addition to all of the bikes at the show, I'm getting to check out everyone's personal bikes as well. There are a bunch of bike corrals outside of the convention center, because, well…we all want to ride our bikes to go look at bikes. Pop-up bike parking is a great way to allow many people to ride to events, without having to worry about where to lock up at. Plus, it has a significantly smaller footprint than motor vehicles would take up…can you imagine having to park that many cars in a small space? No thanks!
There's a greenway that leads out of town that I am going to go check out now, but I'll be sure to share more by the end of the weekend.