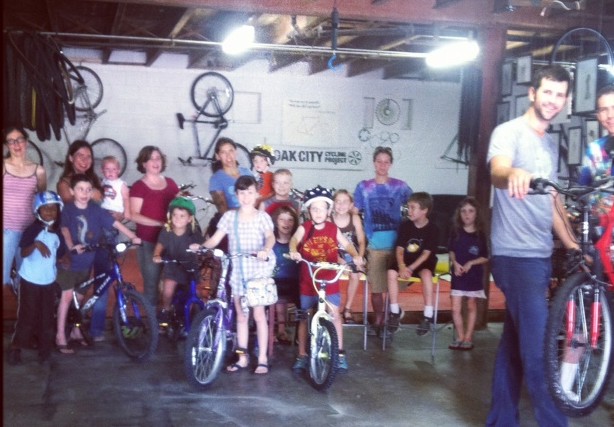 Bring your kids out on Sunday March 10th at 10AM for a group bike ride in the Mordecai and Oakwood neighborhood.  We will leave to ride through the historic Oakwood and Mordecai neighborhoods at 11:30am. The ride will be around half a mile at a very leisurely pace. Parent's are strongly encouraged to ride along.
This slow-paced group ride will begin from Oak City Cycling Project with a safety demonstration to start.  Children must bring a helmet and have basic bicycle riding skills to participate.  What better way to end Raleigh's first annual bike week than with a short ride through town with kids leading the way. You've heard of Critical Mass? Well, this is Kidical Mass. Let's have the little ones take over for once!
More details to come!
Click here to join our FB Event!
Contact:
Jared Harber
Jaredharber@gmail.com