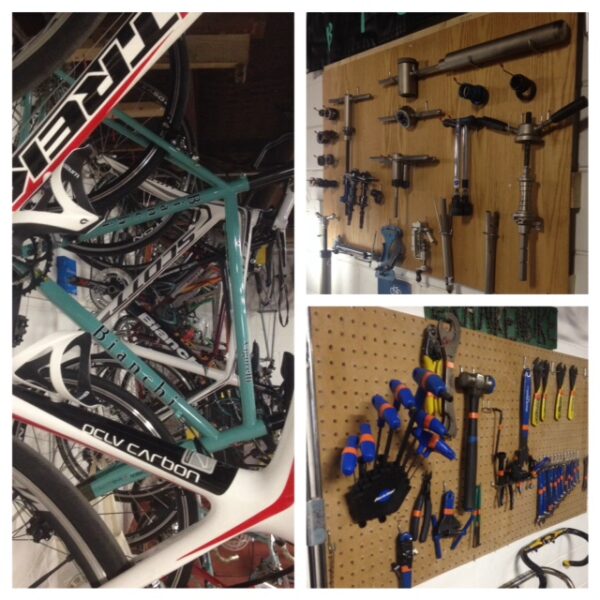 Spring is almost upon us, and the 2014 Oaks & Spokes Bicycle Festival is less than a month away! If the cold has kept you out of the saddle for a while, now is a good time to bring your bike into your local bike shop for a tune-up or overhaul. Shops tend to see a lot of bikes in for service during the spring season, and it's not unusual to be on a wait for a week or more. Be preemptive, get your bike in early, and be happy when you can get back on the road when the nice weather breaks.
Been riding all winter? It's still not a bad idea to bring in your bike for service. Brake pads wear, cables stretch, and we've seen more salt on the roads this season than is normal…if you've been putting on the miles, it's probably time to get your bike checked out.
We want everyone to have a blast at this year's festival, so make sure your bike is in good working order before April!