RIDE and IMBIBE on Thursday to bring bike repair stations to Raleigh!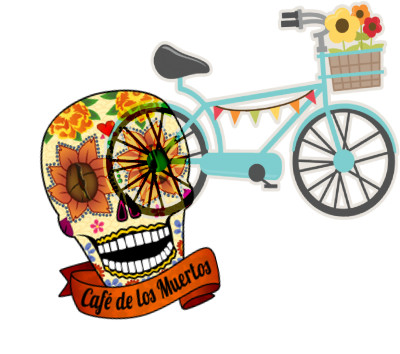 What? Ride from Cafe de Los Muertos (Pick your poison: 10 or 20 miles)
When? Thursday October 23rd, 6PM departure.
Why? To Support Oaks and Spokes!!
Two rides to choose from! A 20 mile (at around 20 MPH) ride will leave Cafe de Los Muertos at 6PM. A more casual ride will also leave at 6PM that will cover about 10 miles. Hang around afterward and socialize with a $4 Draft Beer Special, $3 Latte Special, or our House Red wine, grown right here in North Carolina for $5. Half the proceeds are going directly to the Oaks and Spokes Bicycle Repair Station Project. The 3 Specials start at 6PM and end at 9PM.
Finally, if you needed any more incentive to show up at Cafe de los Muertos, enter a $5 raffle to win a pound of coffee of your choice along with a limited release wood coaster set (2) of the Cafe de los Muertos logo etched into them! There will be two winning numbers chosen.
Can't make it??  Click to Contribute to the campaign: