Oaks & Spokes is growing bicycling community and culture in Raleigh.  We support bicycling as a viable mode of transportation and intend to leave a lingering impact through outreach, collaboration, and making real change within our city.
We are an all-volunteer board  composed of 9 individuals who live in and/or work in Raleigh, NC.
We host and promote cycling related events in and around Downtown Raleigh.  These events are almost always free and intended for any and all types of people who ride bikes.
We facilitate innovative projects like Bicycle Repair Stations, Bicycle Corral Parking, and are always working on new ideas!
We have held an annual festival each spring since March 2013 through collaborations with people and businesses in the city.  The first Oaks and Spokes Festival occurred March 2013 and had over 1,200 participants.
We work toward better facilities and changes to policies that affect the ability to safely and efficiently ride a bicycle in Raleigh and in North Carolina.  We keep a keen eye on bicycle planning in Raleigh.
Meet our Board
---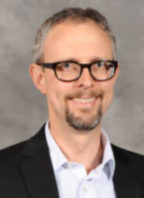 Ken Bowers 
Ken is a full-time city planner, occasional guitar player, and bicycle enthusiast who almost owns more bikes than guitars. As Planning Director for Raleigh, he works to help create a more walkable, transit-accessible, and bike-friendly city; he puts these ideals into practice, using walking, bikes, and buses to navigate his downtown-centered life. Outside of work, when not plotting and executing long bicycling excursions, Ken likes to hang out in live music venues, hike in the woods, and cook delicious food. As Administrative Coordinator for Oaks & Spokes, he is responsible for organizing and memorializing all board meetings and actions, and he also plans to contribute heavily to event planning and and general ideation.
---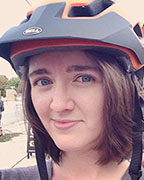 Dawn Keyser
Dawn is an NC native and NCSU graduate who has lived in Raleigh for so long that she now considers it home. Her first introduction to the Raleigh cycling community was through the weekly Benelux social rides. After learning about Oaks & Spokes through the Tweed Ride and other events, she got bitten by the advocacy bug and decided she wanted to help make Raleigh a better place for bikes and bike riders. Dawn is currently the Marketing Coordinator for Oaks & Spokes, and is responsible for our social media accounts and drafting the monthly newsletter. When she's not riding her bike or talking about cats, she works as a barista/pastry cook at a local cafe and as an assistant baker at Boulted Bread. She can also be found volunteering at the NC Museum of Natural Sciences and at the Well Fed Community Garden.
---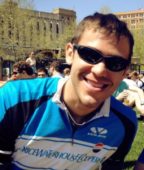 Mike Scott

Mike is a senior manager with PwC and is a recent transplant to the Raleigh area. Prior to moving to North Carolina, Mike was active in the Pittsburgh bicycle scene through participation in various BikePGH events as well as MS150 rides (he much prefers the riding weather in Raleigh to Pittsburgh, especially in winter). Mike is serving as the Finance Coordinator for Oaks & Spokes and is responsible for monitoring the group's financial accounts. When not riding or number crunching, Mike enjoys running, traveling, reading, and being outdoors. He lives in Raleigh with his wife Niezle.
---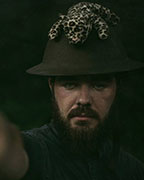 Harry Rybacki
Harry currently serves at the President of Oaks & Spokes. He obtains peace of mind and clarity by riding his bicycle.  As the former Advocacy Coordinator, he has worked on advocacy issues, strategic thinking, the development of web-based membership tools and continues to make contributions to Oaks and Spokes because he is inspired by the direct impact he sees the organization having on the community in Raleigh.  In his spare time he enjoys coffee, photography, and reading.  Harry bike commutes daily to downtown as a software engineer at Red Hat.
---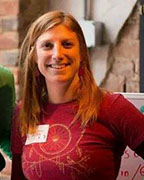 Kristy "Dactyl" Jackson
As an everyday bicyclist with an enthusiasm for active transportation, Kristy spends her days and nights using practical experience, planning education, technical know-how, incessant enthusiasm, and go-getter attitude to make the world a better place for bicycling. She has strong skills in stakeholder facilitation, public outreach, data collection, analytical research, public speaking, and technical writing from her work on a variety of multi-modal projects, studies, and program development. She is an original founder of Oaks and Spokes, coordinated the Raleigh's first three bicycling festivals and worked with public and private agencies to install the first on-street bike corral and two bike repair stations in Raleigh, NC. As a professional, Kristy is a Bicycle & Pedestrian Project Manager and Planner at Stewart in downtown Raleigh.
---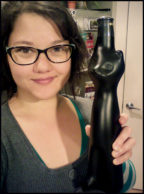 Athena Wollin

Athena is an animator and illustrator who hails from a hamlet of Central Oregon. Having been active in the cycling communities of Portland, OR and Boulder, CO, she is excited to be an At-Large Coordinator for Oaks and Spokes to amplify bike culture in Raleigh. She is dedicated toward helping cyclists feel comfortable, safe, and happy on their bikes. When not tucked away in her natural habitat of her illustration station, Athena can be found in her yard bewitching seedlings to grow into mighty plants or wishing she could take her cat, Atlas, on bike rides with the fireflies. Lastly, Athena wants to thank you for riding your bike!
---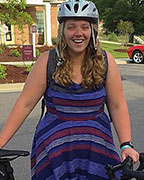 Molly McKinley
Molly is a grassroots organizer for the North Carolina Conservation Network and a graduate of Peace College in Raleigh.  Molly got involved with Oaks and Spokes through planning the 2016 Oaks and Spokes Festival.  She has since taken on a role as co-chair of the Advocacy Committee and loves to get out in the community to talk about bikes!  When she's not riding her bike or advocating for transit, she enjoys baking and reading up on all things politics.
---
Hannah Rainey


Hannah is the current Membership Coordinator of Oaks and Spokes. Over the last 7 years she lived in 3 different cities (Boise, Austin, Raleigh) and commuted by bike in each one. She moved to Raleigh in 2016 to take a position with NCSU Libraries. As a librarian, she connects students and faculty with the research and technological resources that they need. She is interested in understanding, supporting, and growing the cycling community in Raleigh. In her free time, she enjoys jogging, cooking, and watching films.
---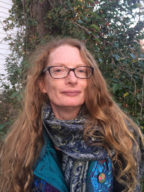 Renee Foster

Renee is an enthusiastic commuter cyclist who loves life "inside the beltline." She loves biking  to work and coffee shops and cruising through the historic neighborhoods of downtown Raleigh. She also loves growing zinnias, reading fine literature, meeting new people and swimming in waterfalls. During the 9-5, she is a reading/writing teacher for visually impaired adults at the NC Rehabilitation Center for the Blind. As a downtown Raleigh resident for the past seven years, she feels that Oaks and Spokes has been key in making Raleigh more bike friendly and increasing bike infrastructure.  As a new Board Member At Large, she is very excited about participating in the movement to subvert the traditional auto-centric society and exponentially increase the awareness of biking as a viable transportation option.