It's time to finalize your strategy, round up your team, and get your bike ready for a good ol' fashioned self-powered, two-wheeled food drive bike ride!
Last year, we hauled in over 2,300 pounds of food with the collective effort of more than 120 cyclists. Let's get out there this year and benefit the Raleigh Rescue Mission once again! Registration begins at 1pm.
Date: Sunday, November 19th
Location: Crank Arm Brewing (319 W Davie St)
Time: 1pm-5pm
Bring: A bike lock, bags/panniers, money for food ($15-20), and your friends!
This year, we have several prize categories to participate in and we're featuring mini-missions! The Pedal Pusher category  will have its own circuit that is required to complete in order to qualify for the prize of a Surly 24-pack rack and porteur house bag. Otherwise, it is up to you which routes you take and which locations you visit. (Please note that teams are limited to 5 individuals per team in order to qualify for team prizes.)
Before the ride, the Trek Bicycle Raleigh Holly Park crew will be doing bike checks to assure you're ready to roll!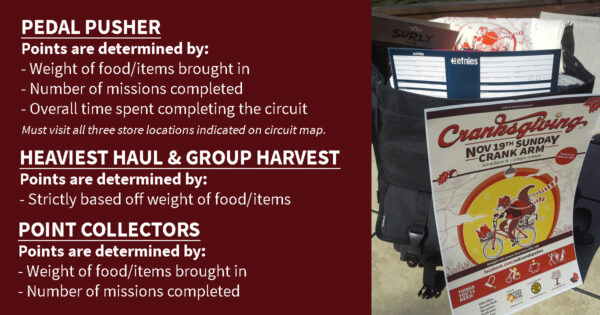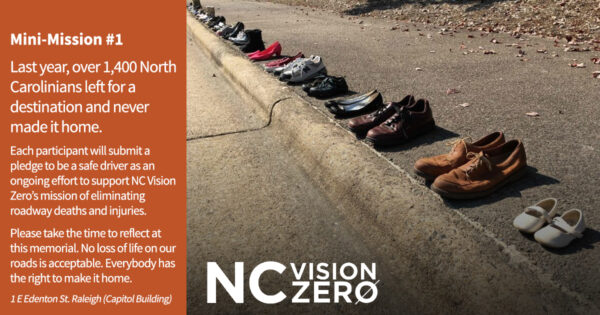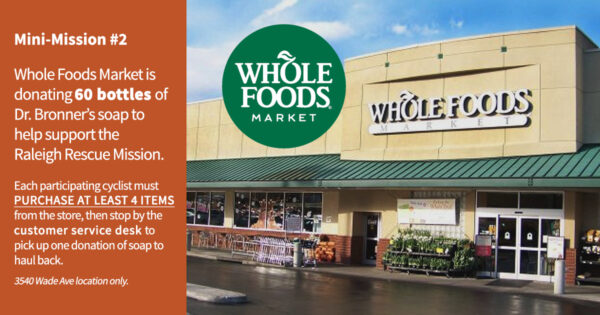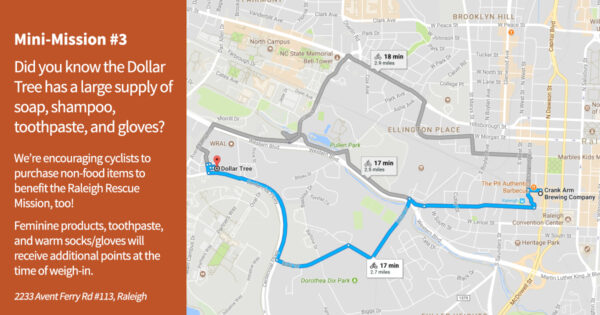 Check out our event page to see more about the event details, prizes, and participant curiosities.
Thank you for riding your bike!