The following individuals are running for the 2017 Oaks and Spokes Board of Directors.  Please take some time to review the following candidate statements prior to voting at the Annual Membership Party.
Ken Bowers (Administrative Coordinator)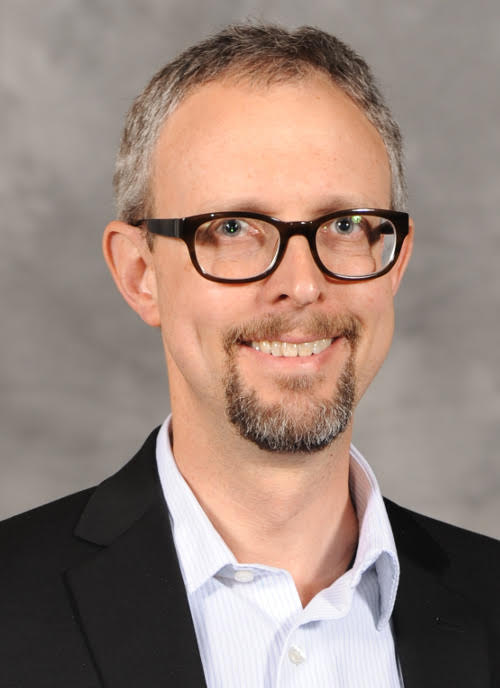 Tell us about yourself!
My day job is helping the City of Raleigh plan for the future. I like to ride bikes for fun, health, and transportation, which involves both short and purposeful rides like running errands and commuting, and long and sporty rides where the ride's the thing. I believe more active transportation would make our city a better place.
What are three ways that you would contribute to the Board of Directors?
I currently serve on two non-profit boards, so I have board experience. Second, as a professional city planner, I have a deep understanding of how to move the needle on public policy. Third, I have a large number of contacts both within and outside of local government.
Where do you see Oaks & Spokes in two years?
The harsh reality that any bicycling advocacy organization must face is that neither cycling nor cycling infrastructure are held in high esteem by a significant share of the public. To combat this, Oaks and Spokes must grow its membership to be more inclusive and diverse, do outreach to communities not typically part of the cycling culture, and organize events that attract people who don't normally come to cycling get-togethers. The goal should be to show cycling as a normal and healthy part of day-to-day life for people of all ages and stages of life. Kid-friendly events, events that stress the practical use of bicycles, and advocacy that emphasizes the people who ride (similar to CAFT's "Riders of Wake" campaign) should be part of this mix. Finally, while a focus on downtown makes sense because it is far more bike-friendly than most of the City, a broader geographic focus will be needed as we seek to connect other parts of Raleigh that are evolving in a more walkable, urban, and bike-friendly direction.
Is there anything else we should know about you?
I am the Planning Director for the City of Raleigh. I have been a transportation cyclist off and on for over 30 years in both the Triangle and New York City. When my knees got creaky several years ago, I began also cycling for sport, and this transformed my view of bicycles from a purely utilitarian machine to a thing of beauty, source of community, and a fountain of youth. There are few things in life that aren't better with bikes, and I believe our cities and ourselves would be better off with more active transportation. I will bring to the Board my technical knowledge of city planning, my experience on non-profit boards, and my enthusiasm for all things cycling. My emphasis will be on promoting an inclusive vision for everyday cycling that sees the bike as a tool for living rather than an annoying habit practiced by a few oddball "others".
---
 Willamina O'Keeffe  (Administrative Coordinator)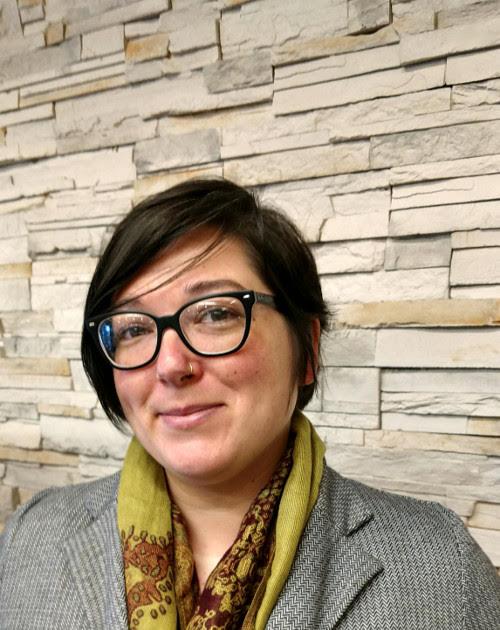 Tell us about yourself!
I initially got involved with Oaks & Spokes a few years ago because of my passion for alternative commuting.  I liked that Oaks & Spokes was taking action to build bicycle culture in Raleigh and ensure that the cycling community was heard by the city.  I am currently active on the Advocacy Committee and am excited about what we will accomplish in 2017!
Outside of bicycles I am a fanatic knitter, voracious reader, and enjoy working on my web development skills.
What are three ways that you would contribute to the Board of Directors?
I am enthusiastic about the mission of Oaks & Spokes and will turn that enthusiasm into action, collaboratively brainstorming new ideas to grow the organization and seeing those ideas through completion.
I work as a user experience (UX) project manager.  Project management skills are valuable to the success of any organization or event; and the UXer in me looks at solutions from the perspective of those affected by the outcome and not just those working to solve the problem.
I enjoy going to local government meetings and speaking publicly about the need for increased bicycle and pedestrian infrastructure.  As member of the Board of Directors, I would be passionate about being a regular attendee of these meetings to represent Oaks & Spokes.
Where do you see Oaks & Spokes in two years?
I see Oaks & Spokes continuing to grow its role in Raleigh's decision making around bicycle laws and infrastructure.  I also see Oaks & Spokes coordinating with other like-minded organizations to have an impact on the state level as well.  Additionally, I would like to see Oaks & Spokes expand to include junior members  (individuals in middle/high school) who are interested in promoting bicycling for transportation and recreation and learning how to work together to have an impact on their community.
Is there anything else we should know about you?
I am excited to see how Oaks & Spokes has grown over the past few years and look forward to how it will develop in the years to come. It is so important and wonderful that O&S provides a place for us all to work together to create change in Raleigh.
---
Hannah Rainey (Membership Coordinator)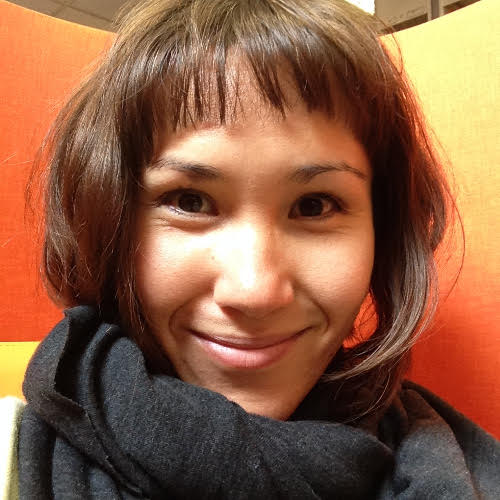 Tell us about yourself!
I have only lived in capital cities: Boise, Boston, Austin, and Raleigh. I inherited an intrinsic love of outdoor activities through my childhood in Idaho. I have a BA in Cinema and Media Studies from Wellesley College and a MS in Information Studies from UT Austin. Currently, I am a librarian at NCSU and ride my bike to and from work every day.
What are three ways that you would contribute to the Board of Directors?
I have a Master's Degree in Information Sciences and have built a career around finding, arranging, and communicating information to diverse audiences. If selected as a member of the Board, I would contribute these skills to assist the flow of information within the Board, and outward to members and the wider community. I am also bi-racial and will bring diverse viewpoints and experience to the Board.
Where do you see Oaks & Spokes in two years?
In two years, I see Oaks & Spokes increasing membership, outreach, and advocacy as a cornerstone of the bike community in Raleigh. Membership in Oaks & Spokes will provide individuals with bike-related benefits and open doors to greater involvement and inclusion in bike culture. Oaks & Spokes will also be an advocate and facilitator for other groups that tackle issues related to biking infrastructure and community.
Is there anything else we should know about you?
I like to cook and bake.
---
Renee Foster  (At Large)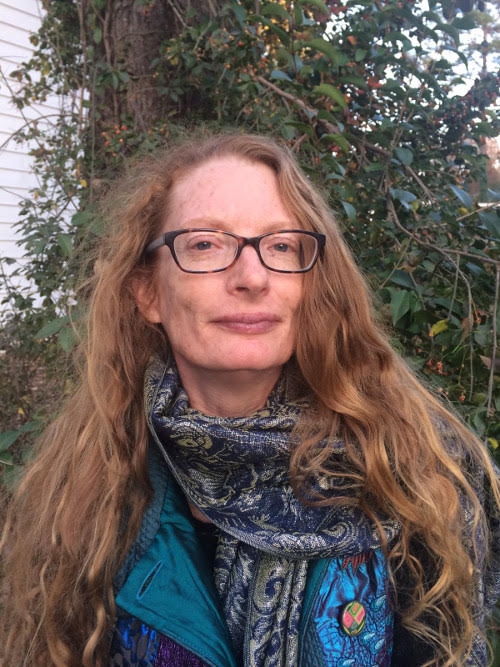 Tell us about yourself!

I have been more actively involved in Oaks and Spokes for the past year and a half or so. Presently, I live and work in the Raleigh downtown area and am very enthusiastic about the mission, the camaraderie and the community activism of this organization. I want to be more highly involved in bike advocacy and promote the awareness of the environmental and health benefits of bicycling for downtown Raleigh as it blossoms into a more bike-friendly city.
What are three ways that you would contribute to the Board of Directors?
I feel that my greatest contributions would come from my ability to advocate for riders who are above 30 years of age, my interest in promoting bicycling as a mode of transportation that is accessible to both experienced and novice riders and an awareness of the need to be inclusive of any rider, regardless of age or background.  I am especially interested in the decision making processes of the organization and the impact on the local biking community. I also have proficient editing and writing skills and would be interested in helping with any printed or written materials that are produced by Oaks and Spokes.  Additionally, I am a great team player and collaborate well with other members to publicize, organize and produce a variety of biking events.
Where do you see Oaks & Spokes in two years?
I feel that Oaks and Spokes will become a very visible and active organization that will continue to promote biking as an intrinsic part of the Raleigh community. As the organization grows and flourishes, I feel that we will become even more politically active in advocating for safe and accessible bike infrastructure throughout the state. In addition, I feel that one of the most important goals of Oaks and Spokes should be educating all riders about bike safety, bike maintenance and other crucial aspects of being a bike rider. I also feel that we will expand our charitable works to support newer causes, as well as continuing to promote our traditional charities.
Is there anything else we should know about you?         
As I stated before, I am an enthusiastic supporter of Oaks and Spokes. I feel that a hallmark of the organization is the spirit of tremendous positivity and inclusiveness in the group. This optimism has inspired me to become a more active participant in the Raleigh biking community. Another contribution that I have made to the organization is my participation and research for the history bike tour during bike week.  I would like to continue to highlight Raleigh history rides in the future.
---
John Kovalchik (At Large)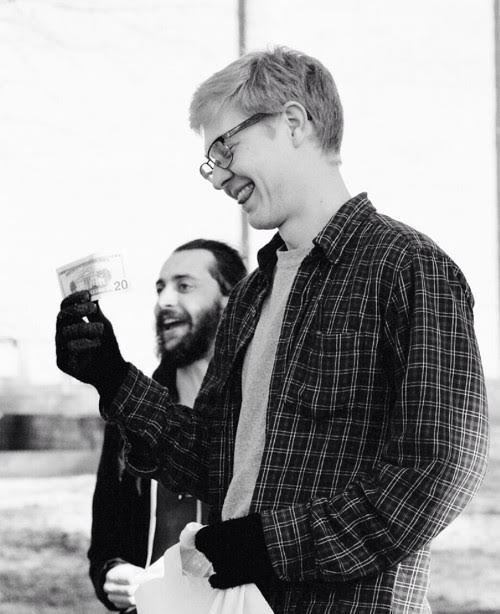 Tell us about yourself!

I'm a 5 year resident of Raleigh looking to marry my loves of cruising on a bike, community building, and health research. Like many others I became interested in bikes and their power to transform individuals and communities after moving to an urban area for college and subsequently relying on the practical form of transportation.
What are three ways that you would contribute to the Board of Directors?
As a recent graduate pursuing a career in public health I believe my ties to campus and health-focused entities can provide a unique resource and perspective to O&S. While I have been able to grow my network within the Raleigh cycling community over the years, my time as general manager of WKNC 88.1 FM Raleigh at NC State allowed me to build relationships with various media organizations and local businesses that may not be as acutely aware of the O&S mission.
Where do you see Oaks & Spokes in two years?
Within 2 years I would like to see O&S increase outreach and involvement of younger members (high school and college) — foster partnerships with community health organizations and/or non-profits — and make steps toward establishing a brick and mortar space able to better execute the organization's mission whether it be in the form of a bike kitchen like the Hub in MN, a cyclotourist stop like Spoke'n Hostel in OR, a multi use space like Circles in Japan or otherwise.
Is there anything else we should know about you?
I don't have any other commitments outside of work, so I am very willing to devote my time and energy! I believe knowledge and enthusiasm are more important than gear and muscle mass when it comes to reaping the benefits of cycling.
In 2015 I led an effort to organize an alleycat benefit for WKNC 88.1 FM raising approximately $2,000 of cash and in kind donations.
Yes there was a time when I was the unsafe delivery cyclist at the Jimmy John's on Hillsborough. And then the unsafe cyclist at the Jimmy John's downtown. And then the unsafe cyclist at Happy & Hale. Since then my perspectives on transportation safety have shifted and I hope that by serving on the board I could help communicate those beliefs to others.
---
Athena Wollin (At Large)
Tell us about yourself!

I grew up in Oregon and was absolutely spoiled by the cycling culture in Portland, so I want to take that experience and continue to evolve Raleigh's biking scene. My bike is named PeBe; a heavy lady, but she has seen many good adventures. You'll typically find me in my natural habitat, the illustration station of my home, or running amok with the squirrels. Other things I like: My cat, gardening, and Oxford commas.
What are three ways that you would contribute to the Board of Directors?
1.) Help create and unify marketing materials to advertise events with graphic design and illustration skills.
2.) Help lead efforts to educate safe riding habits and promote cycling in the Raleigh area to get more individuals feeling confident on their bikes.
3.) Work toward increasing visibility for Oaks and Spokes' advocacy effort and successes to amplify positive change happening in the cycling community."
Where do you see Oaks & Spokes in two years?
Personally, I want to see Oaks & Spokes working to reach out to cyclists just beyond our current scope — fundraising to gift low-income riders helmets they couldn't previously afford, efforts toward light giveaways for cyclists who don't have them, or perhaps work toward reaching the drivers of the downtown Raleigh area by promoting bike awareness through partnerships with businesses and schools. I want to see "Thank you for riding your bike" all over Raleigh.
Is there anything else we should know about you?
A few years ago, I was hit by a car while on my bike. It has definitely changed the way my mind functions and I'm still working on being fully confident on my own bike. This incident drives my desire to make cycling safer for all Raleigh cyclists.
---
Meg Bryson (At Large)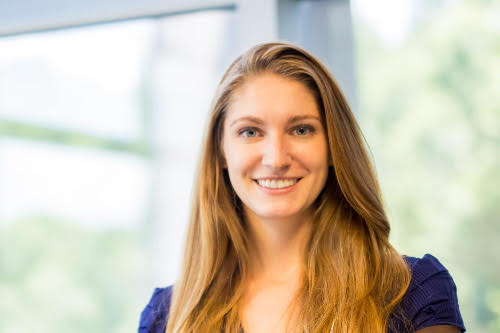 Tell us about yourself!

I am a Durham native and NCSU alum who used to regard cyclists with a mixture of fear, awe, and a twinge of longing. That changed earlier this year, when I got a neon green single speed–my first grown-up bike–from Oak City Cycling Project. With the encouragement of some other two-wheeled friends, I began expanding my biking radius and my confidence. I'm officially hooked, and I want everyone to have a chance to at least TRY biking–which means making biking safer and more accessible for riders of all experience levels. Knowing people who bike regularly around Raleigh was a huge help to me when I was starting out, which is why I want to join the gang at Oaks and Spokes and reach out to more "would-be" cyclists.
What are three ways that you would contribute to the Board of Directors?
Working in highway safety research and transportation planning, I bring a real-world perspective and knowledge about what projects are going on in and around Raleigh. I have transportation planners, engineers, and roadway safety professionals in NC and beyond as resources. Lastly, I have a marketing background and experience working with event promotion at both my current job, and while at NCSU where I was Music Director at WKNC for a year.
Where do you see Oaks & Spokes in two years?
I see Oaks and Spokes growing through nurturing community partnerships. In particular, I think building relationships with the City of Raleigh and local organizations that support active transportation (including walking and transit) will be key to getting closer to O&S's vision of a healthier community. Expanding participation in education and outreach events/programs (like Evan's presence at the panel discussion hosted by Greyson and Tina Currin) will also boost Oaks and Spokes reputation as knowledgeable advocates for our community.
Is there anything else we should know about you?
In the process of becoming a member.
---
Harry Rybacki (External Coordinator)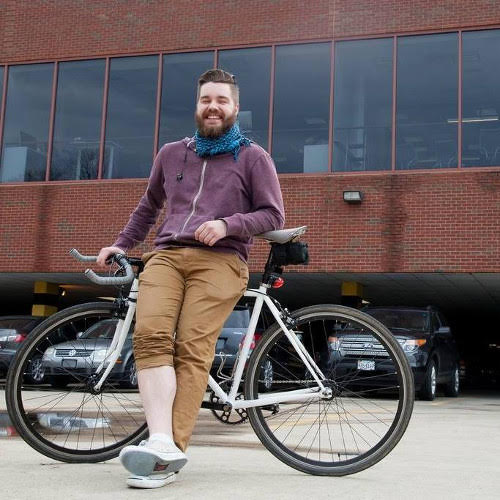 Tell us about yourself!
Born in Wisconsin and raised in Northern Minnesota, I fled the cold and hiked, biked, and worked in many places before finding myself at home in Raleigh. Throughout my travels I have always found a warm, welcoming community with the wonderful people who ride bikes. Although my day job may be as a software engineer, I choose to spend my off hours figuring out new ways to connect folks that want to foster positive bike culture in my local community.
What are three ways that you would contribute to the Board of Directors?
Having lived and interacted with many bike communities around the world I believe that I bring a unique world view to organization. Furthermore, I have many years experience facilitating and organizing groups with diverse backgrounds and objectives. Most importantly however, as a downtown resident and everyday bike/pedestrian commuter, I am personally invested in seeing as safe and comfortable a city as possible for all forms of transportation.
Where do you see Oaks & Spokes in two years?
Over the next two years I envision Oaks & Spokes continuing to mature and diversify our community impact, membership base, and educational outreach. Oaks & Spokes is in a prime position to do just this as a direct result of a larger community effort to make Raleigh an amazing, comfortable, and safe place to live as well as work.
Is there anything else we should know about you?
I spent close to a year volunteering at Community Bikes in Charlottesville, VA. This was an incredibly impactful and rewarding experience. After deciding to move back, seeing an equitable and sustainable bike cooperative develop in Raleigh became a personal goal. Additionally, over the past year I have served on the Oaks & Spokes board as both the Advocacy Coordinator and as an At Large Coordinator. During this time I have had the pleasure of working with many amazing, dedicated folks both within Oaks & Spokes as well as related communities at large.
---
Notes on the positions being filled:
External Coordinator.  Serves as the spokesperson of Oaks and Spokes, is responsible for setting and facilitating board meetings, for raising funds, upkeep of social media accounts, and promoting the organization.  This officer may alternatively be referred to as President.
Administrative Coordinator: Responsible for keeping the records for Oaks and Spokes, taking minutes and attendance at all meetings, organizing and sending notice of Board meetings, and arranging for meeting space.  This officer may alternatively be referred to as Secretary.
Membership Coordinator: Maintains and communicates with membership; organizes general membership meetings; and assumes the President's responsibilities for Board meetings if the President is absent.
At-large: Is actively involved in one or more of the committees; represents and promotes the organization; and commits time and resources to advancing the mission of the organization.